Soccer is our Passion
From President Park to Durban: NJCH Soccer Team Travels to Bring Home The Cup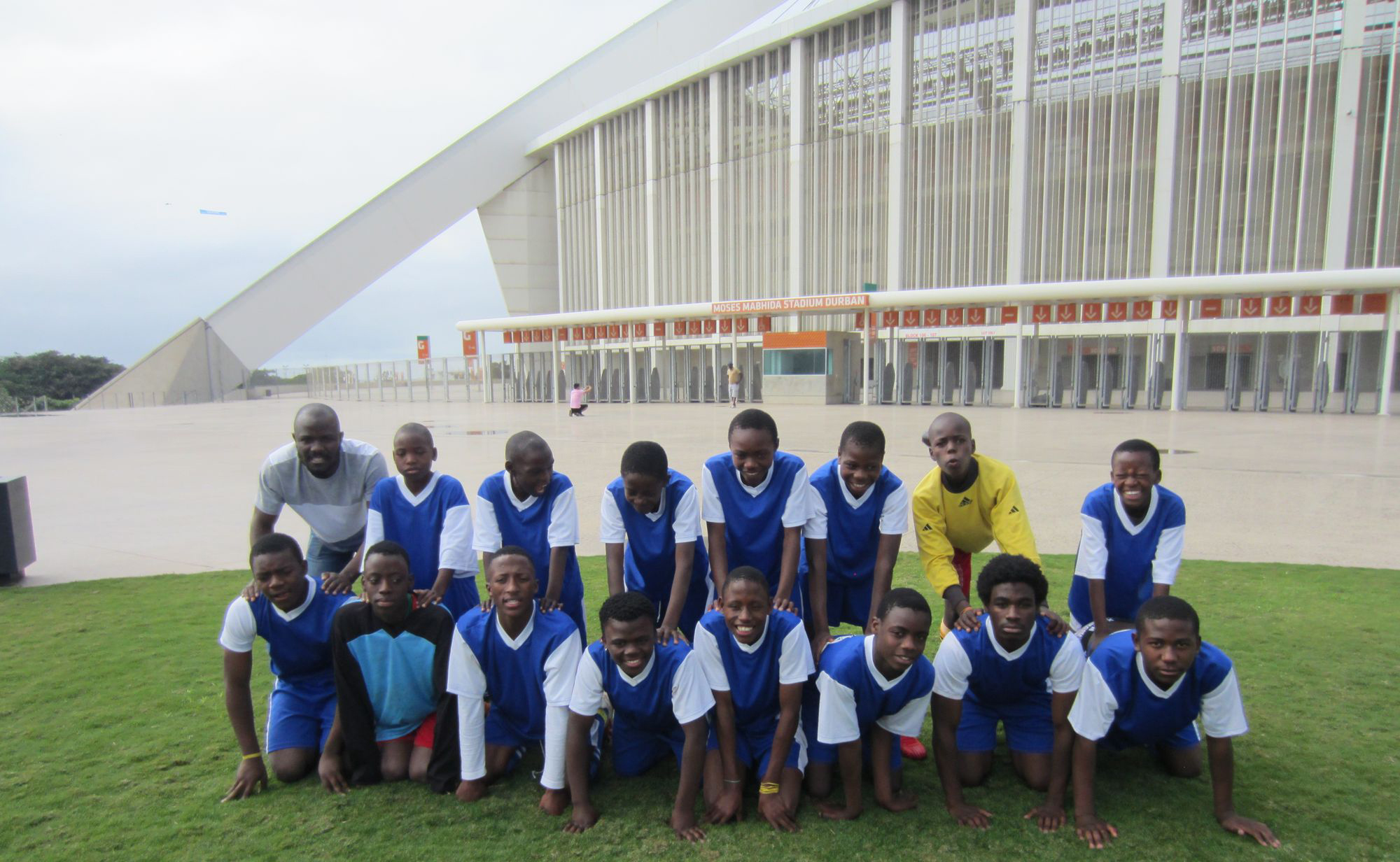 It has been a very exciting few weeks of preparation and the mood at the home is one of hot excitement mixed with anxiety. As the children engage in their normal activities it is clear to see that something is different, something is bubbling underneath, some unfamiliar energy is seeping through and plastering constant smiles on the faces of 13 NJCH Boys joined by their remaining 74 brothers and sisters from the home. What's this whole fuss about?
The NJCH soccer team will be travelling to sunny Durban on the 1st of October 2015 to partake in the Amazulu Footbal Club Youth Tournament which will see the best performers recruited into the Amazulu Youth Team. This represents a fantastic opportunity for the kids not only cause they get to engage in the sport they love but for the sake of experiencing a glimpse of what a true soccer star's life must be like; Travel and away games. It is with great pleasure after all their hard work that has seen them climb from obstacle to obstacle to see them qualify for such an intriguing tournament where they get to reap fruits for their efforts and showcase their skills and talents.
We hope this is the first of many such distant competitions allowing for our young athletes to travel and experience what hard work and dedication to a cause can get them. We are left humbled and filled with joy as we watch our children go far away to bring the home that they so dearly love glory in the form of sports achievement. It is vital for children to be encouraged to express themselves through what they like or are interested in as it may represent a niche/career they are able to carve out for themselves in future. After all, some of the great men in history took their destiny's into their hands and made something great out of their lives through constant adversity and doubt.
The players will be starting their tournament at lady smith where they will play 2 matches and then make their way to Pietermaritzburg, and finally end up in Durban before they turn their course to head on home. As our boys travel during this exciting time for the children and home alike, we ask that you support us firstly in your prayers, secondly in your well wishes, and thirdly by spreading the good work that these brave adventurous souls are embarking upon so far from their beloved homes. We are also open to any kind of donation to make this trip more of a success and will appreciate any assistance no matter how small.
We thank you for your love and only hope to make you proud by winning the Amazulu Youth Cup!!!!